Idyllic Corfu Beaches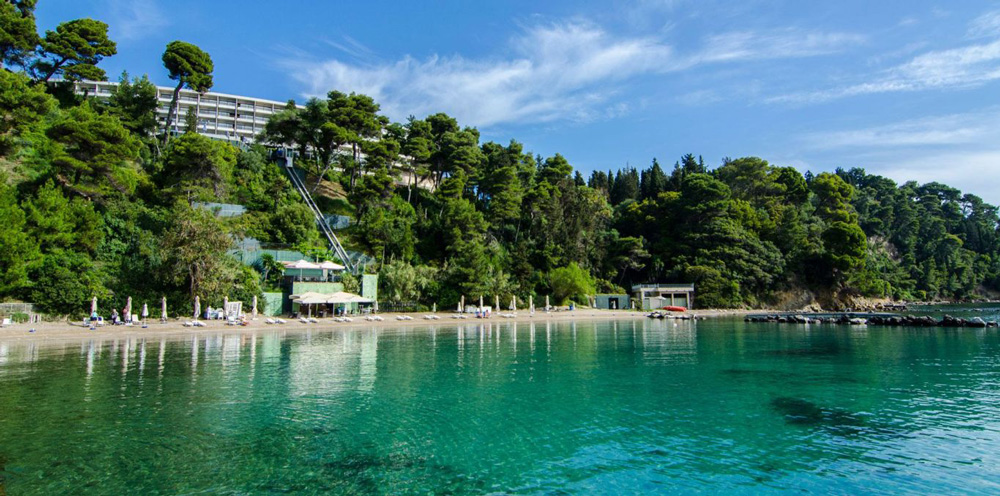 With its crystal clear waters and magnificent views of Mouse Island and Monastery of Vlacherna, the stunning beachfront of Corfu Holiday Palace will be the ultimate place to relax and have fun; from swimming and sunbathing to indulging in water sports and enjoying the most delicious cocktails and snacks at the "Brachera" Beach Bar. And it is just one of the many remarkable beaches dotting Corfu's unique coastline!


Feel free to explore the famous Paleokastritsa beaches, surrounded by a gorgeous landscape, the amazing Sidari beach with its stunning sandstone formations, the cosmopolitan beach life at Glyfada, and the spectacular Rovinia Beach that is enveloped by imposing verdant mountains. Another beach that is less known but equally gorgeous is Chalikounas—a unique beach filled with sand dunes and lapped by cerulean waters, which is part of the Natura 2000 network. Liapades Beach is perfect for swimming and snorkeling, as well as for soaking up the sun and enjoying the natural scenery. Canal d'Amour Beach is a tourist attraction due to the fact that it is a natural masterpiece. Porto Timoni is one of Europe's most fascinating beaches, while Cape Akrotiri is one of the best beaches of Europe, according to Condé Nast Traveler.
                                                                 

The coastline of Corfu will definitely leave a lifelong impression on you, not only for its rare natural beauty but also for the happy memories you are going to create with your loved ones on its marvelous beaches.