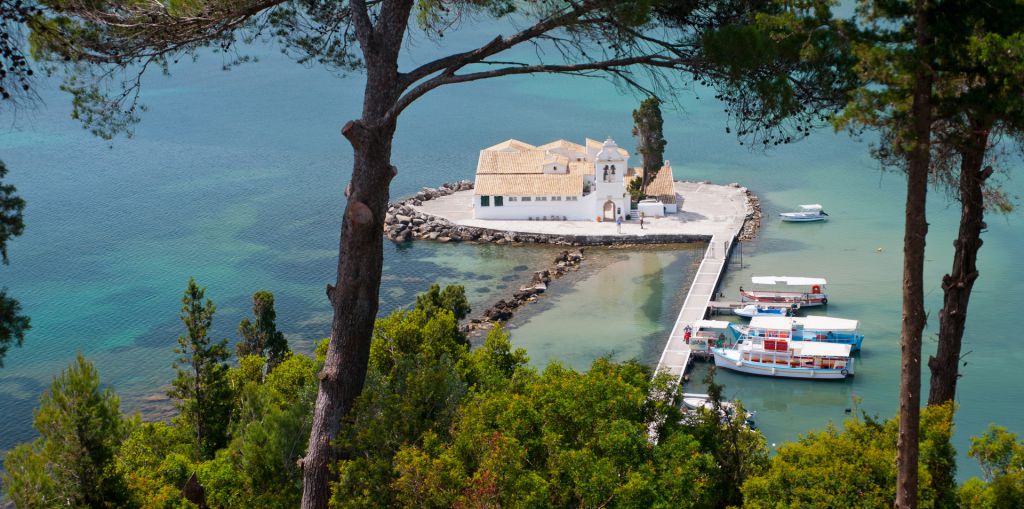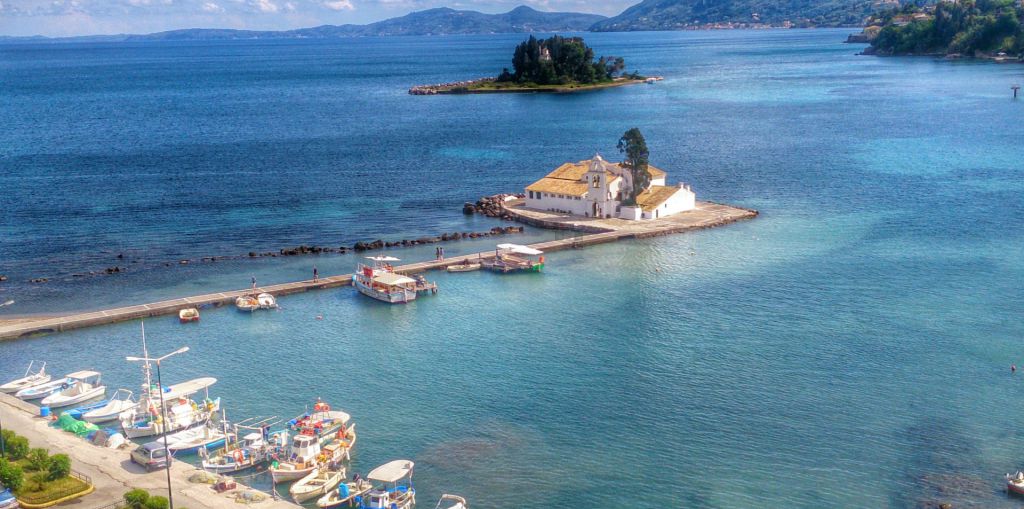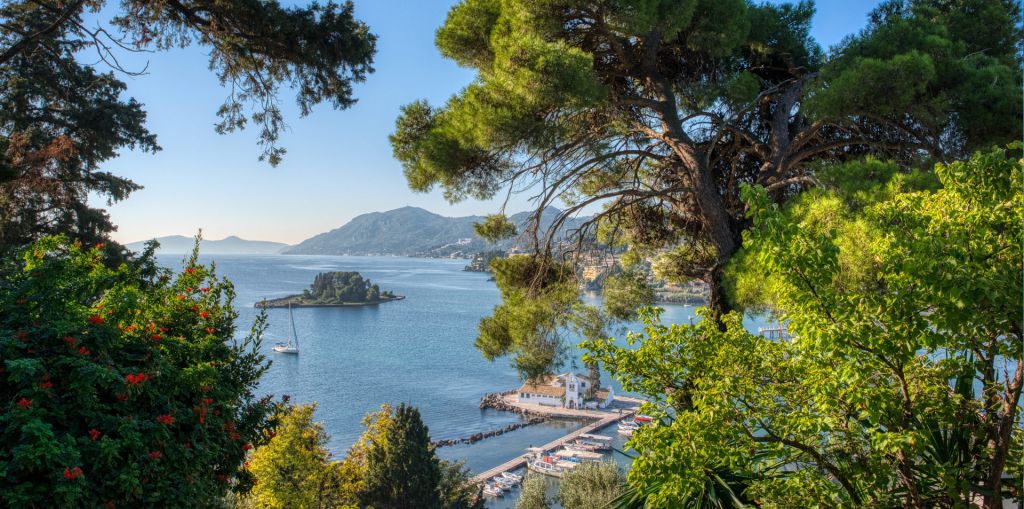 MAP & ACCESS
The best spot on the map of Corfu

Corfu Holiday Palace boasts an ideal location, overlooking the trademark of Corfu, Mouse Island, situated on the unspoiled verdant scenery of picturesque Kanoni area, only 4 km from Corfu Town. The hotel presents you with an upscale accommodation experience in beautiful Corfu, and its unique location makes it easy to visit archaeological sites, attractions, and gorgeous beaches. Furthermore, the Corfu Airport "Ioannis Kapodistias" is 3,8 km away, and the main port of the island is 6,9 km.

Transport
Airport Transfers*
Taxis available at reception
Public Bus Service (every 20 minutes) at hotel's main gate.
Car rentals

Parking
Corfu Holiday Palace provides its own parking space 
Free two-level parking garage for 60 cars
Free outdoor parking lot for 70 cars

Distances

Mouse Island in front of the Hotel
1,9 km from Mon Repos Palace
3,3 km from Archaeological Museum
3,8 km from "Ioannis Kapodistias" International Airport
4 km from Corfu Old Town Center
4,2 km from St. Spyridon Church
4,2 km from Museum of Asian Art of Corfu
4,5 km from Old Fortress
5,7 km from New Venetian Fortress
6,9 km from Corfu Port
12 km  from Achilleion Palace, Sissy's Palace

*For airport transfer please contact us at least 2 days prior your arrival, in order to check rates and availability.