Exciting Cruise Adventures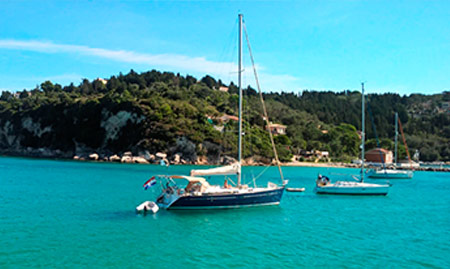 Hopping on a cruise tour to explore unknown treasures of Corfu and even discover other beautiful places nearby, will certainly be a highlight of your holidays! The expert personnel at the front desk of Corfu Holiday Palace can propose many boat and cruise tours for you, and make all the arrangements so that it will be a seamless experience.

Discover the rock caves and the beauty of the islands of Paxos and Antipaxos. Taste their famous wines and sunbathe on their pristine shores. Additionally, explore the coastline of Palaiokastritsa, a village in the north-western Corfu, famous for the sublime natural scenery, the monastery, the crystalline emerald waters, the secluded bays, and the rocky caves accessible only by sea.

While on a cruise or boat tour, don't miss the chance to live the exciting experience of scuba diving in Corfu. The island's dramatic cliffs that plunge deep into the sea, the remote rocky reefs, the underwater caves, the rich seabed, and impressive shipwrecks will sweep you off your feet!